---
Meta-Coaching is a powerful coaching methodology that transcends traditional Performance Coaching, taking Coach and client to higher levels – to Developmental and Transformational Coaching. That is why we call it 'meta' meaning a higher level. At these levels profound change occurs naturally and easily.The result is success and transformation.
CoachTeam as – House of Leadership is for the 6th time hosting Coaching Mastery
boot-camp leading to Associate Certified Meta-Coach in April 2016.
Femke Mortimore and Lene Fjellheim will conduct the 8-days intensive training in Oslo, Norway
April 22nd – April 29th
Norwegian? Read about the 2015 training – the best ACMC ever and more about Meta-Coaching in Norwegian
Practical information about 8 days bootcamp training 22-29 April 2016

Venue:
The venue is Renskaug 40 minutes from Oslo. We will all be staying at the same farm
The train will take you directly from the airport to Drammen and from there you can take a taxi
Requirements:
Coaching Genius 4 days of Neuro-Semantics February 29th – March 3rd in Nydalen, Oslo
If you already have taken NLP Practitioner and Neuro-Semantics Coaching Genius you are welcome to attend the bootcamp.
Investments:
8 days bootcamp from 0900 – 2100 NOK 34.400,-
Coaching Genius NOK 10.600,-
Room and meals*  in shared rooms   NOK  750,- each night/days
* breakfast, lunch, dinner and afternoon snack
Contact Lene Fjellheim by mail [email protected] for your registration
Call for assistants: (if you already are a certified ACMC Meta-Coach)
We have 5 assistant spaces available and would love to welcome you to Norway.
The assistant training is on April 20th and 21st to learn benchmarking.
Please arrive in Oslo on April 19th and order your retur late in the day April 30th
Michal Hall called our 2015 training the best ACMC ever !
What about a springtime look at Norway after the training?
Please enjoy some nice videos of our country.
Norway, The Land Of Fjords, Trolls, And Vikings
46 Things That Prove Norway Is A Real Life Fairy Tale
Contact Lene Fjellheim by mail [email protected] for your registration
8 DAYS AND 8 WEEKS by dr. Michael Hall
Can you learn the core competencies of effective coaching in eight days?  Is that possible?  Okay, yes, technically that is possible.  Is it probable?  No.  Even with your preparation and back ground in NLP (Coaching Essentials) and in Meta-States (Coaching Genius) it is not really all that probable.  Even if you had the full NLP Practitioner course it would still not be probable.
"But," you say, "the actual skills of the seven core competencies are not that difficult to understand or do."  And yes, you are right.  They are not.  So what's the big deal?  "Why is it that even those who have worked with people in a helping role, perhaps as a consultant, a therapist, or a trainer, find it challenging to reach the benchmark of those behaviors indicating competency as a Coach?  What makes demonstrating them in a coaching session so seemingly difficult?"
The answer is several things.  The biggest challenge lies in all of the things that you have to un-learn in order to become skillfully competent with these seven skills.  What do you have to unlearn?
First, you have to unlearn your current ways of listening.  Almost everyone who comes into Coaching listens with an agenda.  They listen to do something that will fix or help a client.  They listen in order to get an outcome or run a pattern.  They listen to hear a problem that they can then address with some NLP resource.  And to the extent that a person listens in these ways, they cannot listen as a coach.  A coach doesn't listen with an agenda.  The agenda that you bring to a coaching session is the agenda of your ego— of what you want, of what you will tend to impose on the client.
To coach effectively you have to learn a whole new way of listening.  We call it by several names: know-nothing listening, sacred listening, listening by being fully present to your client, getting your ego out of the way, non-judgment listening, etc.  All of these expressions refers to non-instrumental listening— listening without an agenda so that you can truly hear your client.  This is not natural and not easy.  It takes practice— lots of it.
Second, you have to unlearn your current ways of supporting.  Again, almost everyone who comes to Coaching supports inappropriately.  The person may support by being sympathetic and wanting to save the client from feeling bad, from feeling uncomfortable, from feeling anxious or challenged, or many other negative emotions.  So they "support" by emotionally rescuing their client and getting the client to stop being negative.  Or the person may go in the other direction and "support" only intellectually and not emotionally.  They try to "support" by doing the right things and so they do not initiate an I–Thou relationship with the client and say things that validate or empathize with the client.
Third, you have to unlearn your current way of questioning.  I've noticed over the years that most NLP-trained people have a very similar way of asking questions.  They tend to jump over rapport-building process of connecting with the client and ask NLP pattern type of questions, questions designed to quickly resolve any difficult and get the person to feel good.  Whatever the client brings up, this person asks if the person has ever experienced the subject, "Have you ever felt confident (or resilient, strong, decisive, healthy, etc.)?"  They then begin an induction process and if they can get the person into state, they then anchor it and try to apply it to the person's situation.  Of course, that is not coaching, that is, at its best— Superficial NLP!
Know-nothing questioning is an entirely new and different kind for most people— again, questioning without an agenda except to understand the client on the client's terms.  To do that effectively requires the interaction of precision and meta-questions along with testing, checking, and open-ended questions.
Fourth, you have to unlearn your current way of receiving and giving feedback.  Given the experience that most people have with "feedback," they think of it as summary judgments on performance.  It's a whole new and very strange idea that the client will be giving feedback to you as a coach while you are coaching.  It's an entirely different process to be receiving in every sensory system all of the things that your client is doing in the conversation and then reflecting back those things.  Being a mirror to your client (which is what receiving and giving feedback) is describes a process that is completely outside of conscious awareness when the coaching journey begins.
Fifth, you have to unlearn your current way of inducing state.  As mentioned earlier under questioning, you have to unlearn the NLP way three-step quick solution technology: Induce State—Anchor—Connect to current situation.  Actually, that is "manipulative NLP on steroids" and is as wrong as it is disrespectful and uncaring.  State is already occurring— if you have eyes to see and ears to hear.  But what state?  And how much?  Are you paying attention?  And what states does your client need to learn, to explore, to create, to experiment, to change, etc.?  When you unlearn the old way of state induction, then you can begin to get ready for conversational state induction.  Now your pacing and matching, your calibrating and mirroring, your voice and tone and tempo — all of these things becomes your new tools for inducing state.
So, how much unlearning did you have to do and do you still have to do in order to get ready for truly learning the skills that make the not-normal experience that we call Coaching?  This is a key reason why we question being able to learn the competencies of Meta-Coaching in 8 days and why we do expect that you can learn them and reach competency in 8 weeks— if you are committed to yourself and your development.
Why sign up as a teamleder?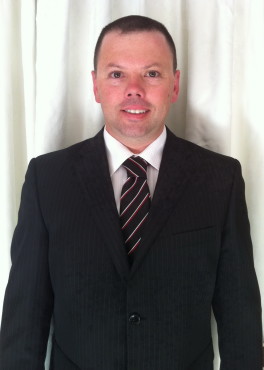 Hi, my name is Shawn Dwyer from Australia, I am an associate certified meta coach and a Neuro Semantics Trainer. ACMC is for leaders and coaches.
In April 2015, I was very fortunate to assist the coaching mastery boot camp in Renstkaug, Norway with CoachTeam as – House of Leadership.
As a Assist member, I wish to let you know of a few things that I experienced whilst I was there, hoping to give you an insight for what to expect.
Module 3 of the Meta-Coach system or ACMC as most people call it,  is filled with some of the highest quality coaching standards in the world! You will experience '8 days' of HIGH quality, and VERY powerful facilitation skills, the Matrix model, Coaching patterns and techniques including the only generative change model in the world – the axis of change.
This course is a smooth blend of rigorous coaching methodologies and frameworks for transformational change and leadership readiness.
The accommodation and food is superb at Renstkaug, at an affordable price and in a very beautiful countryside setting.
As an Assist Member, you will gain highly effective Group & Team Coaching techniques, stepping up in the first 'two pre course days with Michael for coaching and team coaching readiness'. You will experience 8 days of HIGH quality, and VERY powerful facilitation skills, the Matrix model, Coaching patterns and techniques including the only generative change model in the world – the Axis of Change. You will be part of a group of leaders that experience the acmc program as 'continuously learning', discovering and improving high quality refinement of your coaching mastery skills, whilst living in the 'meta detail' position. Throughout the intensive program you think and speak in terms of structure and form (not getting lost in the details), and insight your coaches via questions! You will learn hands-on how to give your team the appropriate timely perspective including supporting via questions, directing and facilitating, whilst creating a safe and supportive personal growth space for each of the coach participants. The joy and compassion to develop in your team is through nurturing a playfulness and open learning environment. As the eyes and ears of the value-enabling neuro semantic community, your depth in modeling the best states and attitudes delivers a transformative difference to unleash potentials in yourself and others! I now offer you this….Go for it!